There appears to be no end to the discovery and repatriation of the Abacha loot.
Ireland has joined the list of countries to return stolen funds by the late Nigerian dictator, General Sani Abacha.
General Sani Abacha ruled Nigeria from 1993 until his death in 1998.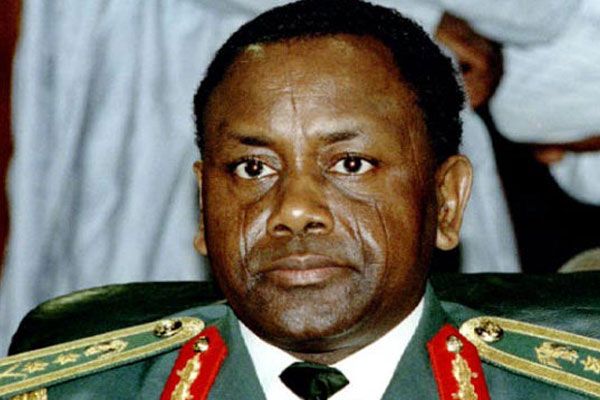 Irish authority recently signed an agreement with Nigeria for the return of funds misappropriated by Abacha.
The recovery is the result of an international operation linked to the case which led to the freezing of over $1 billion of assets worldwide. Of that amount, approximately €5.5 million was identified in a Dublin-based bank account.
The Criminal Assets Bureau (CAB) -a law enforcement agency in Ireland- took part in the international recovery operation.
CAB froze the funds in a bank account in Ireland in October 2014.
The current progress happens after an application by the Nigerian authorities last year.
Earlier this year, a Nigerian High Court made an order providing for the return of these assets to Nigeria, subject to a Memorandum of Understanding (MoU) between the two governments.
Minister for Justice Helen McEntee said the return of the assets would be "a concrete demonstration" of Ireland's commitment to international cooperation in the fight against corruption.
The MoU, a first for Ireland, is in line with its international obligations as a signatory to the UN Convention Against Corruption.
The recovered misappropriated monies by Abacha were principally stashed away in four major countries: Switzerland, Jersey Island in United Kingdom, United States and Liechtenstein.
During the Abdulsalami era in 1999, $750 million was recovered. Under the Obasanjo administration, $1.2 billion was recovered in 2002; $149 million from Jersey Island, UK in 2003; $500 million recovered in 2004 from Switzerland and another $458 recovered in 2005 from Switzerland.
During the Jonathan administration, $1 billion was recovered in 2012 and $380 million in 2015, both tranches from Switzerland.
The Jonathan administration also recovered $227 million from Liechtenstein in 2014 and $48 million from the United States the same year.
The government of Buhari government recovered $322 million from Switzerland in 2017 and $308 million from Jersey Island, United Kingdom in February 2020 which is the most current. Of the four countries, Switzerland tops the list of recoveries. A total of about $2.6 billion of the funds so far repatriated to Nigeria was from Switzerland while the other recoveries came from UK and USA.