How Buhari Attempted To Kidnap Ex-Minister Of Transportation From UK In A Crate
Umaru Dikko served as Transport Minister in the civilian administration of his brother-in-law, President Shehu Shagari, from 1979 to 1983.
On December 31, 1983, Shagari's government was overthrown in a military coup. Maj. Gen. Muhammadu Buhari was then sworn in as President of Nigeria.
On his second day in power, Buhari issued a list of former government officials accused of a variety of crimes. Dikko topped the list.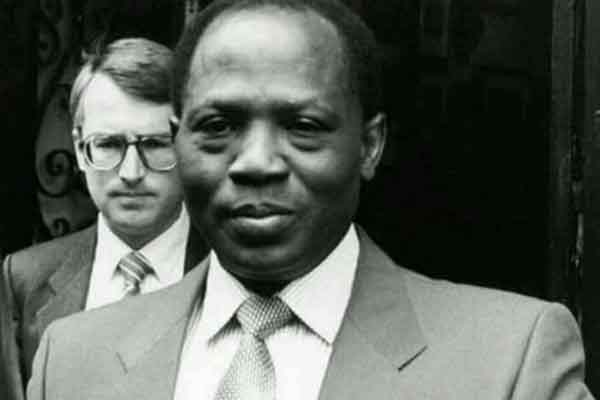 While in office, he was accused of widespread corruption. He was accused, in particular, of stealing millions of dollars from the country's oil revenues.
Dikko fled to the United Kingdom and settled in London. He became a vocal critic of the military regime while in exile. Unbeknownst to him, the Buhari regime was devising a strategy to capture both him and the money.
The extraordinary plan was to kidnap Mr Dikko, drug him, place him in a specially designed crate, and fly him back to Nigeria for trial.
In Israeli, an alleged former Mossad agent, Alexander Barak, was recruited to coordinate the kidnap plan. His team included a Nigerian intelligence officer, Maj Mohammed Yusufu, and Israeli nationals Felix Abitbol and Dr Lev-Arie Shapiro, who was to inject Mr Dikko with an anaesthetic. Interestingly, Israel, at the time, did not have formal diplomatic relations with Nigeria.
On 30 June 1984, a member of the team, driving down Queensway, in Bayswater, spotted Dikko.
He parked his car and followed Dikko to his house on Porchester Terrace on foot. The house was constantly watched after that.
A Nigeria Airways Boeing 707 arrived at Stansted Airport from Lagos late in the evening of July 3, 1984. The plane had arrived empty. The pilot informed the authorities that the plane had arrived to pick up diplomatic luggage from the Nigerian high commission.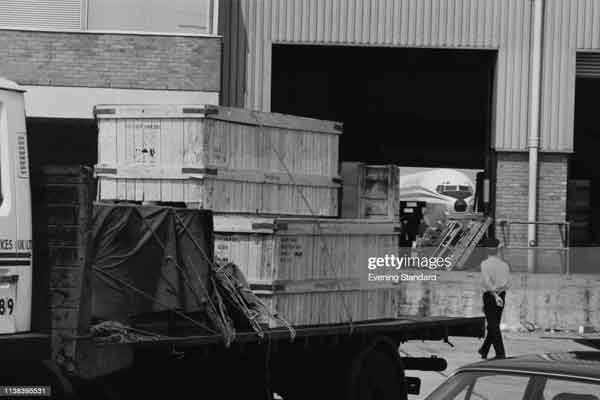 Several Nigerian security guards were on board the plane, openly identifying themselves as such and stating that they were there to protect the luggage. Scotland Yard's Special Branch was informed of their presence.
On July 5, 1984, Dikko was kidnapped in front of his house while out for a walk , and taken away in a van driven by Yusufu.
Shapiro then drugged him into unconsciousness. However, Dikko's secretary, Elizabeth Hayes, witnessed the abduction and immediately alerted authorities.
Dikko and Shapiro were crammed into a 1.2 × 1.2 × 1.6 metres crate. A second crate was occupied by two team members, Alexander Barak and Felix Abithol.
Unfortunately for them, they did not complete proper documentation, which would have prevented the cargo from being inspected. Furthermore, the crates were not labeled as diplomatic bags, as required by Vienna Convention on Diplomatic Relations Article 27(4).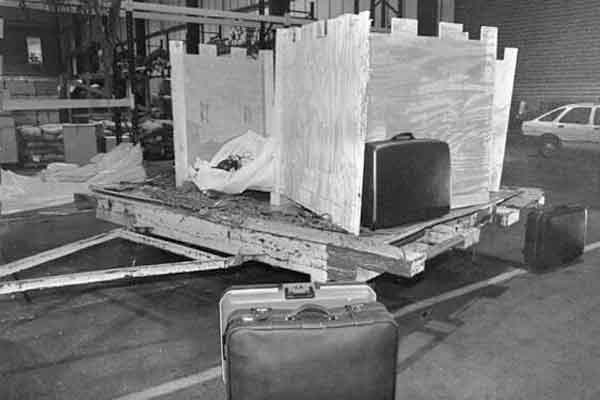 To make matters worse for the kidnappers, the airport's customs officials had received an all-ports alert alerting them to be on the lookout for some kidnappers and their victim. This occurred while they were sorting through the crate. The police were notified.
They were able to open the crates without breaking the diplomatic protocol. As a result, the operation was thwarted when an unconscious Dikko was discovered in the crate. Dikko was then taken to a hospital for resuscitation.
Shapiro, Barak, Abithol, and Yusufu were among the seventeen men arrested; four were convicted and sentenced to prison terms ranging from 10 to 14 years. All four were quietly deported after serving between six and eight and a half years.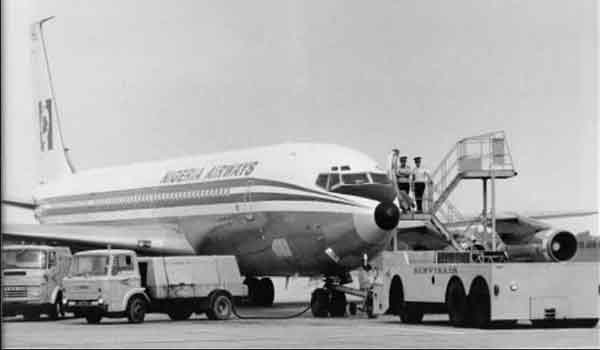 The British government immediately expelled two members of the Nigerian High Commission in London, including the High Commissioner, as a result of the incident.
In retaliation, two British engineers were arrested and sentenced to fourteen years in prison in Nigeria for allegedly stealing a private jet. The charges against the two British engineers were overturned, and they were released after serving 25 months. The Managing Director of Nigeria Airways was almost arrested by British police at one point.
For two years, diplomatic relations with Nigeria were severed.
Dikko was allowed to return to Nigeria during the Sani Abacha regime, where he founded the political party, Solidarity Group of Nigeria (SGN), which later merged with the United Nigeria Congress Party.
He died in a London hospital in July 2014, at the age of 78.