20 Female Nollywood Stars Who Rocked Our Screens in the 90s
Over the years, Nollywood, the Nigerian movie industry has greatly evolved. Nollywood Stars
The country's movie business has spawned a series of amazing and multi-talented stars who are so good at what they do that many of us will never forget them.
Their ability to interpret roles is unrivaled, and they are all well known.
We 
had 
superstars 
in 
the 
1990s 
who 
graced 
our 
screens, 
but 
they 
have 
been 
absent 
for 
years. 
While a
majority 
of 
these 
celebrities either
relocated abroad or have been on a haitus, a few of them are still quite active in Nollywood.
Here, we reveal some female Nollywood personalities that featured in popular 90s Nollywood flicks who have become inactive over the years.
Lizzy Benson
Lizzy Benson, is regarded as one of Nigeria's early film pioneers. The renowned producer, television personality is a Dramatic Arts degree-holder from Sylvania State College in the United States.
She has featured in over 60 movies. They Include; Diamond Ring (1998); Diamond Ring 2 (1998); Scores to Settle (1998); Witches (1998); Back to Life (1997); True Confession (1995); Glamour Girls (1994); Lotanna (2017); Children of Mud (2017); Still Falling (2021), etc.
Since marrying a pastor and becoming an Evangelist, she has rarely featured in films. Her focus has been more on her pastoral profession than acting.
She stated in an interview that she would only act in films that she considered were consistent with her Christian beliefs.
Shan George
Shan George is a prolific writer, producer who was one of the earliest Nollywood actors.
She gained fame via hit movies such as Made In Heaven; Outcast; General's Wife; Thorns Of Rose; All For Winnie; A Second Time; Outcast; Blood Diamonds; Welcome to Nollywood; Travails of Fate; Made in Heaven; etc.
In February 2021, Shan George was appointed by Governor Ben Ayade as the Chairman Callywood Board (a movie body in Cross River State).
Hilda Dokubo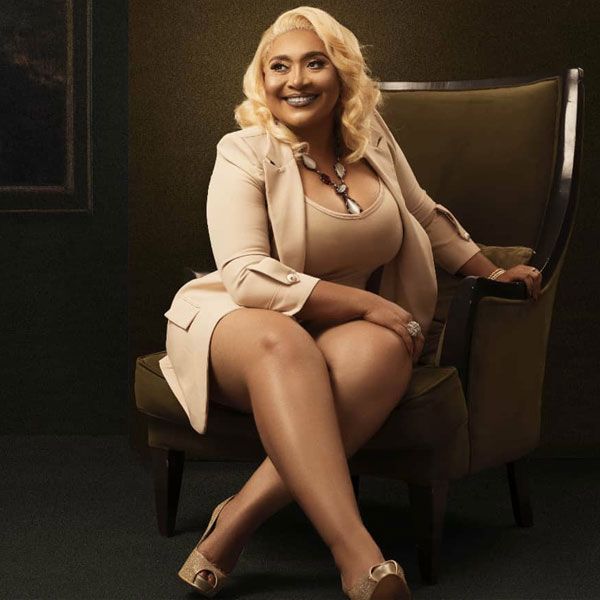 Hilda Dokubo is another Nollywood pioneer. Dokubo, a youth advocate, once served as Peter Odili's special consultant on youth matters.
She has featured in several films such as: Above Death: In God We Trust (2003); World Apart (2004); With God (2004); Unfaithful (2004); Chameleon (2004); 21 Days With Christ (2005); Gone Forever (2006); Stigma (2013); The CEO (2016); Locked (2019), etc.
Dokubo and her two sons currently reside in Port Harcourt. She is now an activist and motivational speaker, and she is highly active on Instagram, where she expresses her opinions on the status of the country, particularly as it pertains to the creative industry.
Regina Askia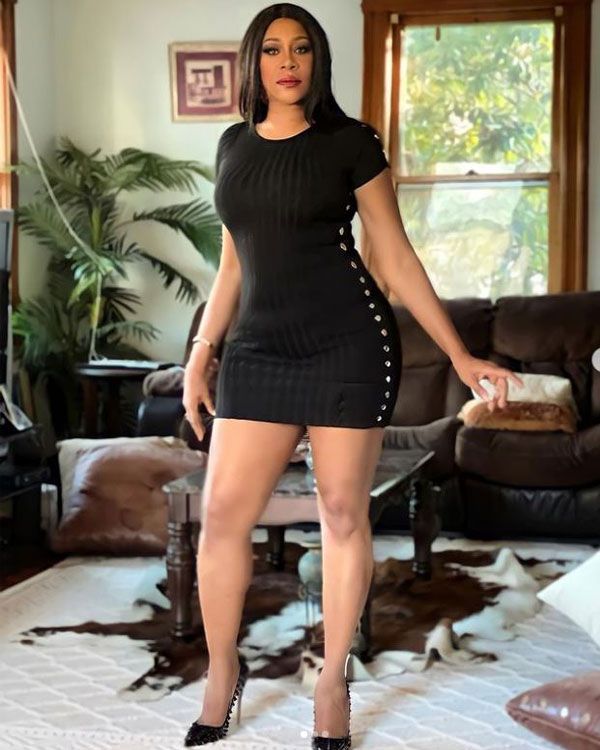 Regina Askia is one of the most attractive women that graced the Nigerian film business.
The former beauty queen has featured in films such as Slave Warrior: The Beginning (2007); Veno (2004); Dangerous Babe (2003); Man Snatcher (2003); Festival of Fire (2002); Vuga (2000); Vuga 2 (2000); The President's Daughter (2000); Dirty Game (1998); Full Moon (1998); etc.
Askia relocated to the United States after her wedding and has worked as a nurse there. She is currently one of Instagram's most active Nollywood veterans, with her Instagram show "Office of the Citizen," in which she interviews key figures in society on educational and intriguing themes that influence society as a whole.
Susan Patrick
Susan Patrick was one of Nigeria's best actresses in the early 1990s, with her gap teeth and angelic beauty.
She came into the movie industry with her extraordinary performance in the movie titled "Snake Girl".
Patrick is known for roles in films such as Sakobi: The Snake Girl (1998); Women in Love (2006), After the Promise (2005) and Asunder (2006); etc.
She is presently not active in the industry ever since the death of her husband in June 2006. She has maintained a low profile and is focused on her family.
Uche Mac-Auley (formerly Uche Obi Osotule)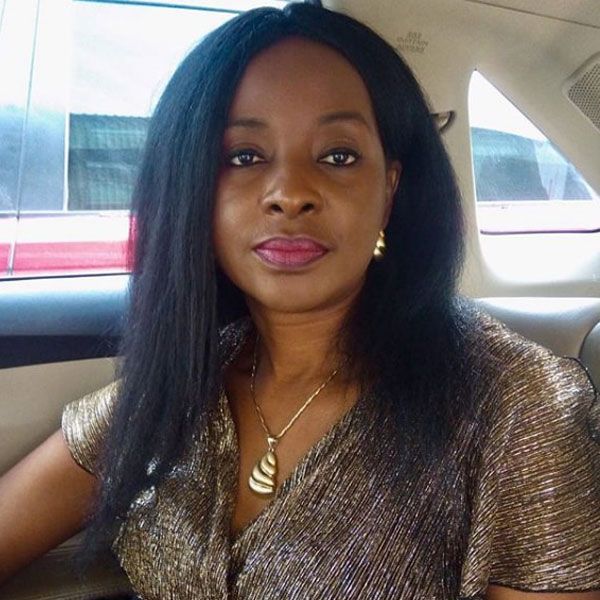 is a writer, film producer, and experienced actress who used to go by the name Uche Obi Osotule.
Uche Mac-Auley, the Delta state-born veteran actress is widely described as one of the strong pillars and pioneers of the Nigeria movie industry.
Mac-Auley,  acted her first TV role in 1991 in the TV series 'Checkmate" produced and directed by the late movie producer, Amaka Igwe.
Her film credits include; 5th Floor (2017); Mid Life (2016); Images in the Mirror (2004); Saving Alero (2001); Thunderbolt: Magun (2001); Obstacles (1998); Another Love (1996); Unforgiven Sin (1993); Checkmate (1991), etc.
Uche Mac-Auley, who was formerly married to Nollywood movie producer Obi Osotule,  took a break intentionally from the acting scene after her role in Thunderbolt, but this screen diva featured in Mnet Tinsel.
Edith Jane Azuh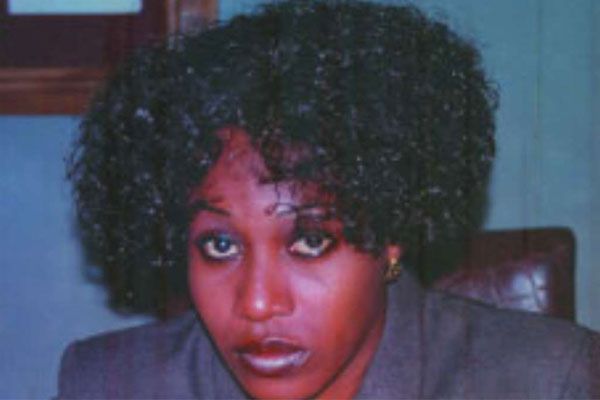 Edith Jane Azuh is one screen diva alot of Movie watcher would always remember for her roles in movies like Tears In Heaven Part 1&2.
The multi-talented actress who started acting in the 80s is also known for roles in films like Last Girl Standing (2004), To Love a Thief (2003) and Things Men Do (2003).
She got married to actor Emma Ayalogu and then left Nollywood to work in God's vineyard and today she is a Pastor.
Lillian Bach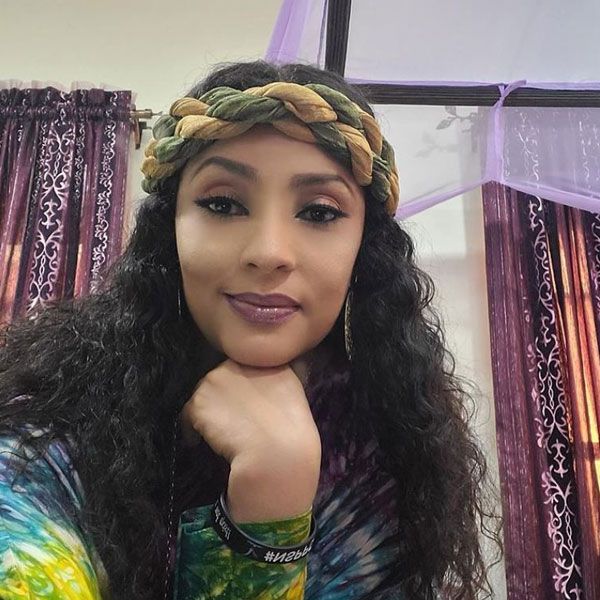 Lillian Bach began her acting career in 1997, starring in various Yoruba and English-language Nollywood films.
She had outstanding roles in movies such as: Ready to Die (2004); Broken Edge (2004); Lost Paradise (2004);  Ogidan (2004); The Cartel (2004); True Romance (2004); Market Sellers (2003); Not Man enough (2003); Outkast (2001); Married to a Witch (2001), etc.
Beside acting, she has featured in lots of television commercials and at a point was the face of Delta Soap. She is presently into interior decor and a fashion design.
Rita Nzelu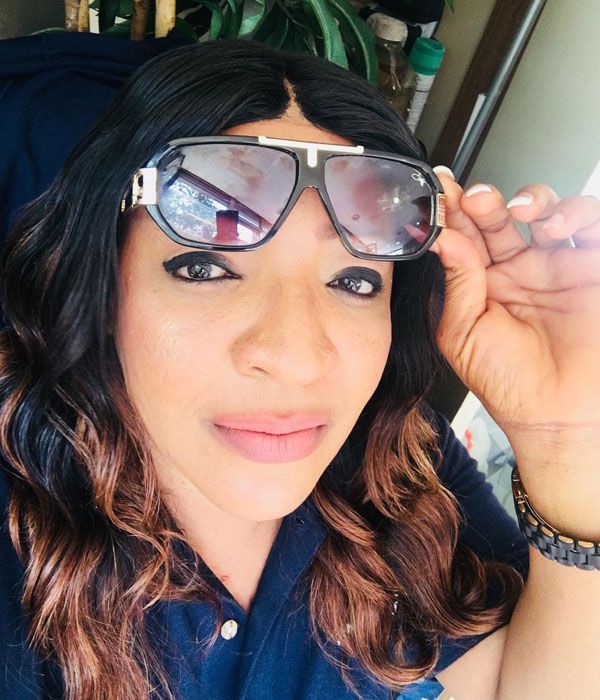 Rita Nzelu began acting sometime in 1990 and was a very popular actress who featured in many popular early Nollywood movies.
She made her debut in the movie "Living In Bondage". She went on to feature in movies such as: Ortega and His Enemies (2014), Stigma of Womanhood (2016) and Terrible Sin (2001), Baby Mama, Unforgiven, Ukwa, Pretty serpent, Long John, Living in bondage etc.
Rita Nzelu allegedly quit acting after she got married and has maintained a very private life.
Dolly Unachukwu
Dolly Unachukwu is one of the unmistakable faces in the early days of Nollywood. She gained national fame as Fadake Akin-Thomas in the 90s TV series Fortunes.
Unachukwu's film credit include: Deadly Affair 1&2 (1995); Glamour Girls (1994); Glamour Girls 2 (1995); Tears for Love (1996); Deadly Affair II (1997); Wildest Dream (1997); Deadly Passion (1997); Love without Language (1998), etc.
The actress, producer, writer, and director relocated abroad, where she is currently living with her family.
Sandra Achums
In 1995, actress Sandra Achums made her entrance into the Nigerian movie industry with a movie titled Deadly Affair. This movie would eventually become a classic and become her stepping stone into the limelight. She went on to become one of the most celebrated screen divas in the 90's.
Her other film features include  Domitilla (1996); Karashika (1996); Karashika II (1996); Oil Village (2001); Oil Village II (2001); The Last Vote (2001); My Cross (1998); Deadly Affair (1995); Deadly Affair II (1998), etc.
In 2006, Achums relocated from Nigeria to Germany and currently lives there with her husband and children.
Eucharia Anunobi
Eucharia Anunobi was one of the most prominent and controversial screen divas of the 1990s. She came into the limelight for her role in the movie series Glamour Girls in 1994.
She later went on to star in over 90 movies including Backstab (1995); Battle of Musanga (1996); Glamour Girls II (1996); Died Wretched (1998); Heartless (1999); Benita (1999); The Last Burial (2000); August Meeting (2001); Death Warrant (2001); Desperadoes (2001); Abuja Connection (2004); etc.
She is currently serving as an evangelist at a church in Egbeda, Lagos State.
Obot Etuk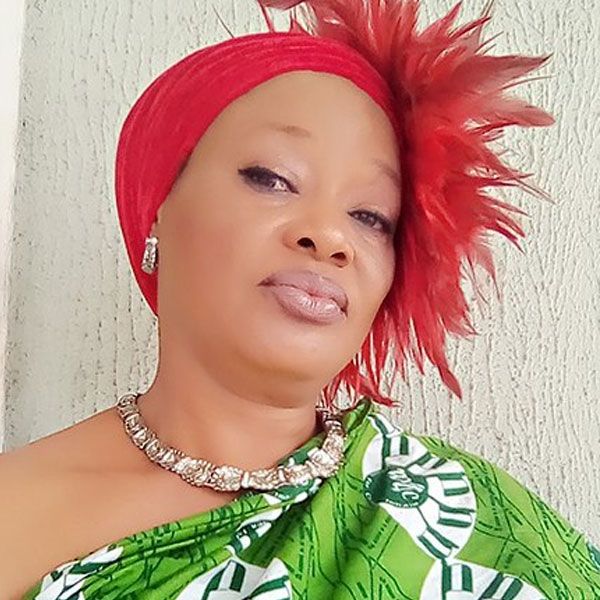 Obot Etuk, the dazzling actress-costumier, soared to fame with her sparkling appearances in films such as Rituals and Deadly Proposal.
"Retribution" was her first film, and it was followed by "Battle of Musanga". Others include: Suicide Mission (1998), Last Wedding (2004), and Bandit Queen (2005), among others, are examples of features.
Etuk, who retired from acting for a while, is now is now an ordained Christian minister in Manchester, U.K., however, she still acts on occasion.
Tina Amuziam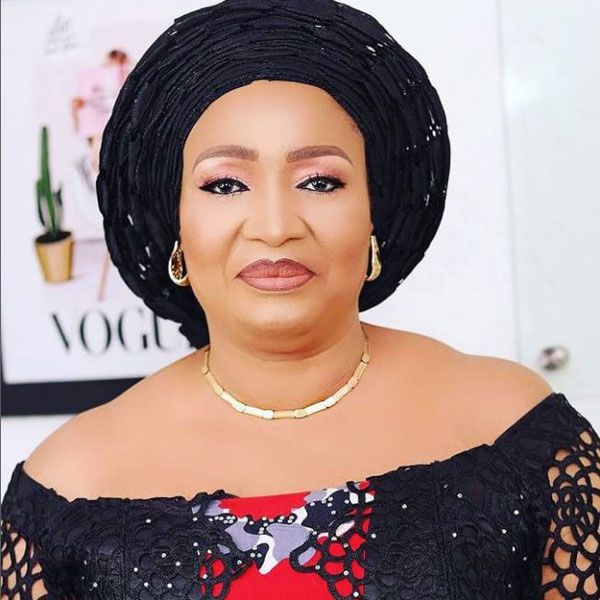 Tina Amuziam began her career with NTA in the late 1980s, but major success didn't come until she joined Nollywood in 1996.
She is known for roles in films such as Died Wretched (1998);  Glamour Girls 2 (1996); Doctor Bello (2013); Late Marriage (2003); Six Demons (2005); Handsome (2003); Late Marriage (2003). Nollywood Stars
Tina Amuziam, who is now an evangelist vanish from movie screens after her appointment as Special Assistant to Delta State Governor, Dr. Emmanuel Uduaghan. She also was appointe as the Chairman Delta State Tourism Board (DSTB).
Alex Lopez
Alexandra López, better known by her stage name Alex Lopez, is a Brazilian-Nigerian actress and former model famous for playing a lesbian in Zeb Ejiro's controversial 1996 film Domitila 2.
She has also played lead and supporting roles in Nollywood movies like Love, Sex & Marriage, Dangerous Girls, Abuja Connection 2&3, Emotional Hazard, The One I Love, Akata, Catastrophe, Jungle Justice, Moving Train, Remarkable Pains, Scout, Sisters On the Run, Six Problem Girls, The Good The Bad And The Terrible and Walls Have Ears.
Alex Lopez was once a judge on Chacha Eke's dare to dream acting competition. Nollywood Stars
Victoria Inyama
Victoria Inyama was one of the most desirable female Nollywood stars of the 90s. Nollywood Stars
She began her professional acting career in 1990 after renowned actor Alex Usifo, discovered her and introduced her to the Nigerian film industry.
She has acted in films such as Silent Night; Danger Zone; Odum; Love from Above; Eze Nwanyi; Glamour Boys; Iyanga; Barraccuda, etc.
After marrying Godwin Okri, Inyama moved to the United Kingdom, which harmed her acting career, since she left the entertainment industry to focus on her family.
Ndidi Obi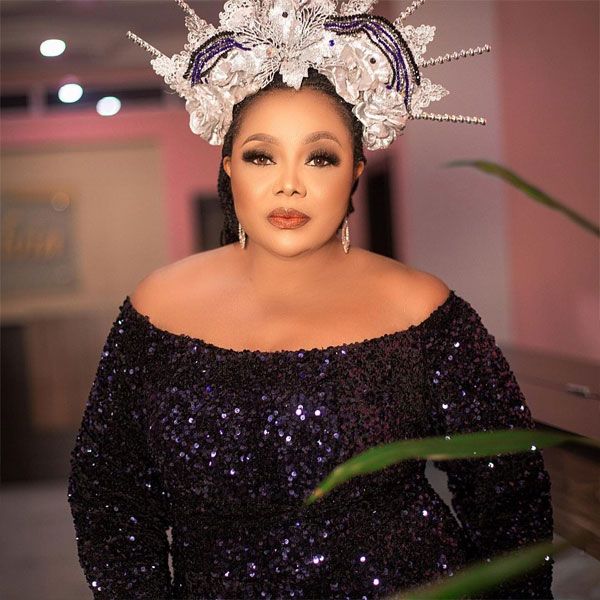 Ndidi Obi became famous when she featured in the 1992 film "Nneka, The Pretty Serpent".
Her other film roles include Last Meeting (2003), Women at Large (2007) and Sister's Love (2008) among others.
The attractive actress declared her return to the profession at the 2012 AMA Awards, but she has failed to make the anticipated impact.
She did, however, recently appear in Ramsey Noah's film Living In Bondage (Breaking Free). Nollywood Stars
Ameze Imarhiagbe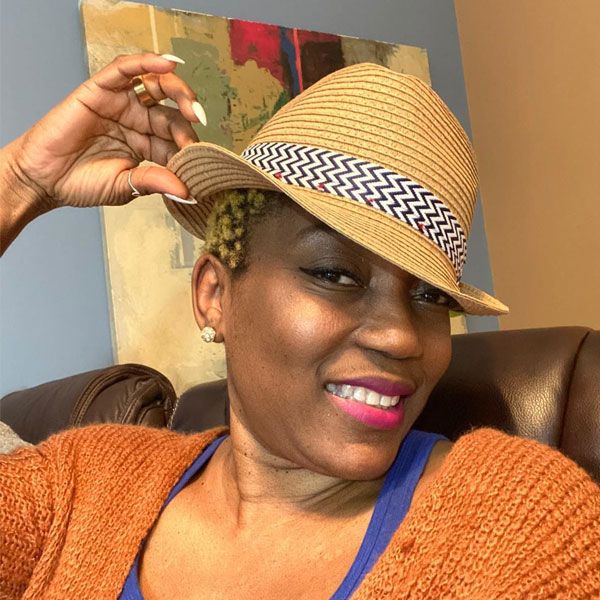 Ameze Imarhiagbe is a stunning actress who will be remembered for her appearance in the '90s film, Flesh & Blood.
Before venturing into films, the actress was popular in TV series like "Ripples', "Checkmate", "Mirror In The Sun".
Her Nollywood film credit includes "Glamour Girls", "Suicide Mission" and "Flesh and Blood." Nollywood Stars
Imarhiagbe disappeared for over a decade but staged a comeback in 2014 with a movie titled 'I've Got Your Back'.
Her online program, "The Chat With Ameze," a conversation show where she engages other people on various themes, has made her one of the most popular veterans on social media.
Tricia Eseigbe Kerry
Tricia Eseigbe Kerry, the stunning and multi-talented actress, was one of the great actresses of the 1990s . This was before embarking on the full-fledged TV talk show,  "Bold Faces,". Nollywood Stars
Her movie roles include features in 'Jungle Justice', 'Queen of the night', Blue Sea', 'Infidelity', 'Maniac', 'Single Girl', 'Passion of the Mind', 'Passion of Love', 'Beyond Pardon', 'Trials' and 'Moving Train'.
Tricia Eseigbe Kerry recently veered into the manufacturing of beauty care products.
Bimbo Akintola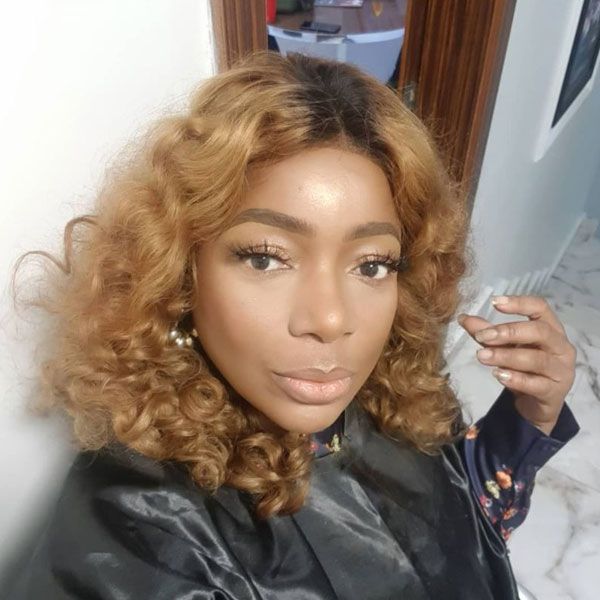 Bimbo Akintola made her Nollywood debut acting when she featured in the film Owo Blow in 1995.
She followed up with Out of Bounds in 1997 with Richard Mofe Damijo.
Her movie portfolio include Diamond Ring (1998); The Gardner (1998); Dangerous Twins (2004); Beyond the Verdict (2007); Smoke and Mirrors (2008); Hoodrush (2012); Ayitale (2013); Heaven's Hell (2015); 93 Days (2016)
She was nominated for Best Actress in a Leading role at the 2013 Nollywood Movies Awards.