Lynda Chuba-Ikpeazu: Meet The Beauty Queen That Became A Prominent Nigerian Politician
Most Beautiful Girl in Nigeria, abbreviated as MBGN, is a Nigerian beauty pageant. Lynda Chuba-Ikpeazu
It is organized by Silverbird Group with the main purpose of sending representatives to international competitions.
The first edition of the Most Beautiful Girl in Nigeria pageant took place in 1986.
Lynda Chuba, now Lynda Chuba-Ikpeazu, won the first edition.
Lynda Chuba (born 22 June 1966) is the daughter of former Chief Justice Chuba Ikpeazu and two-time NFA chairman Chuba Ikpeazu.
She received her education in Nigeria, England, and the United States.
Chuba-Ikpeazu briefly worked as a model in America and was on vacation in Lagos when she saw the MBGN 1986 advertisement.
That same year, she won the first Most Beautiful Girl in Nigeria pageant. With her victory, she established a pattern of Igbo women dominating the pageant.
She was the first Nigerian to compete in Miss Universe since Edna Park in 1964. Her most notable pageant accomplishment was being crowned Miss Africa the same year.
Chuba-Ikpeazu went into business in Lagos after her reign as the Most Beautiful Girl in Nigeria, specializing in oil servicing.
She holds a bachelor's degree in communication, a master's degree in business administration, and another bachelor's degree in law.
Chuba-Ikpeazu served in the Nigerian House of Representatives from 1999 to 2003.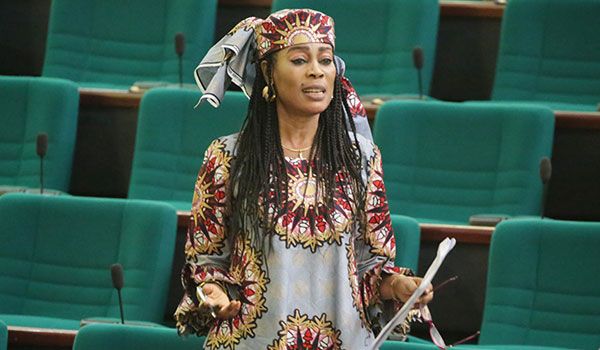 Chuba-Ikpeazu won the Nigerian National Assembly election in 2004 as a candidate of the People's Democratic Party, representing Onitsha North-South federal constituency.
She is currently a member of Anambra United's board of directors. Lynda Chuba-Ikpeazu