Child Traffic Beggars: Dear Lagos State, This Is Unacceptable! (See PHOTOS)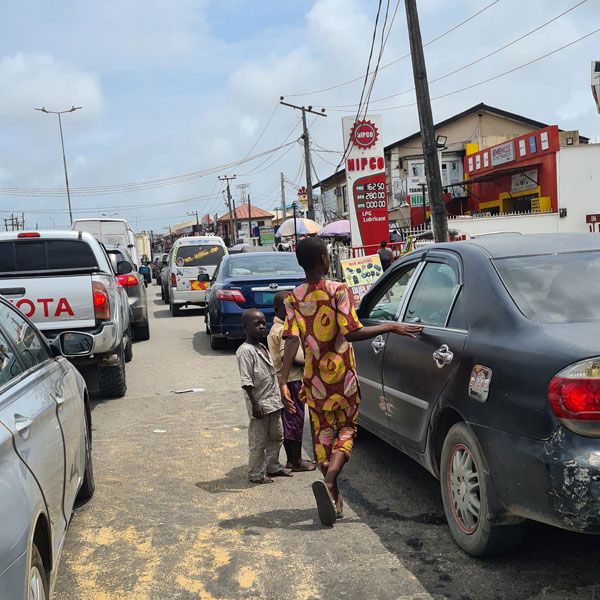 The sight of school-age children parading major roads and highways across Lagos State has become an unpleasant scene. These child traffic beggars harass drivers and pedestrians on busy intersections and expressways every day with prayers and bowls of alms, crouching at their feet and pleading with passersby for a token.
These street beggars are quick to cling to the shirts, trousers, and skirts of commuters and passersby.
Some of them are even more audacious in their tactics, clinging to slowly moving vehicles on the road.
Despite their young age, they have teamed up with their parents to rely on the public for their livelihood.
Street begging, especially by children that should be in the classroom has become a prevailing situation at bustling bus stops and intersections across the metropolis.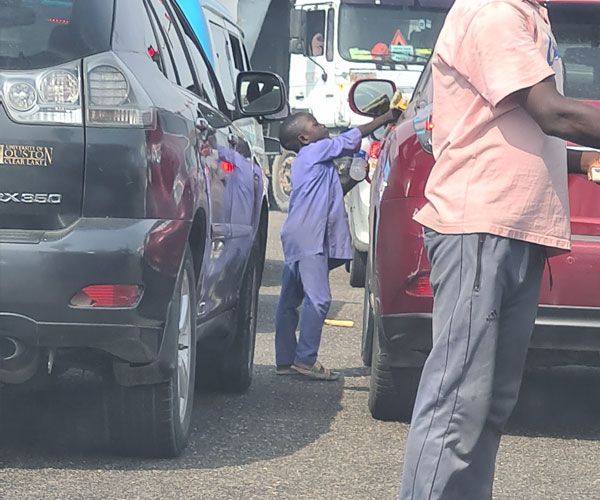 Some of these kids have gotten more creative about it. They now incorporate a dash of industry and emotional blackmail to win public sympathy.
For instance, it is common to see children competing to clean windscreens at traffic light intersections and roundabouts. They are typically equipped with a car windscreen mopping brush and a small container of liquid soap.
They would suddenly appear next to the motorist, wiping the windscreen with their mopping brush.
Many people question why such young children, often between the ages of 3 and 13, are allowed to walk around these fast-moving traffic on highways, constantly running the risk of being run over or killed by negligent drivers.
There are also women who utilize their infants as tools for begging.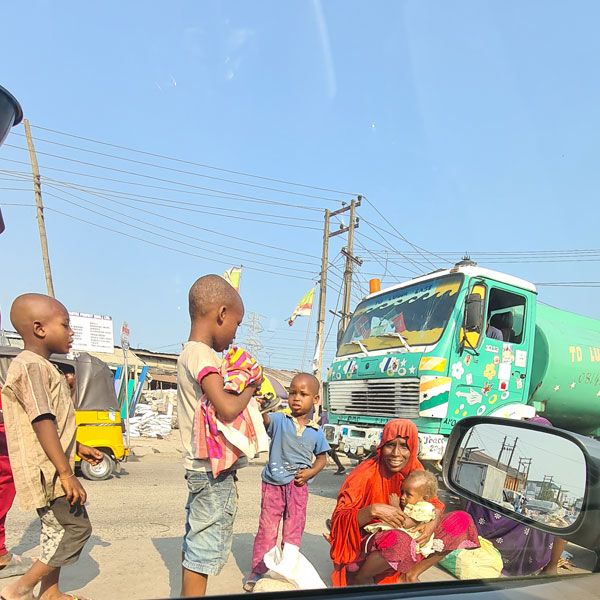 While some of these child traffic beggars are actually in need, others are just trying to take advantage of Lagosians who are renowned for charity.
The growing number of children beggars in Lagos has become an eyesore since they are a security threat, an environmental problem, and a nuisance.
Some of these beggars have occasionally been found to be fronts for daring criminals.
My heart breaks for those helpless kids. They do not merit the treatment their parents or guardians has meted out to them.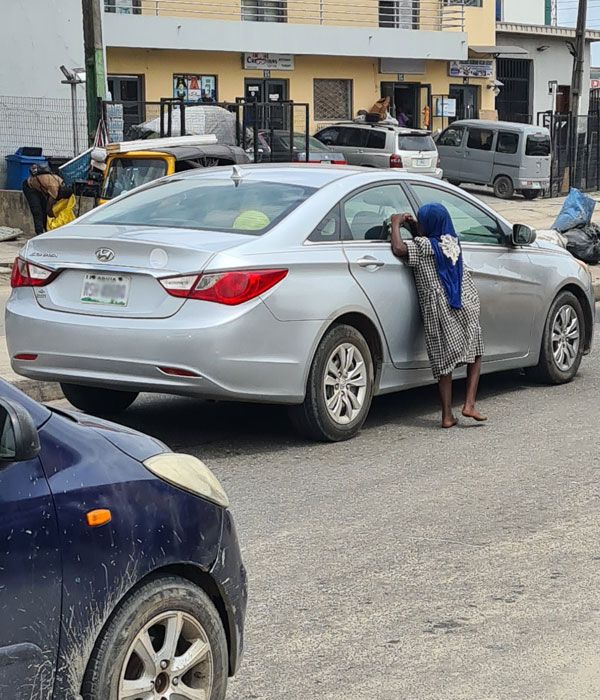 By the way, I believed Lagos State had a legislation prohibiting this kind of child abuse. Child Rights Law should be strictly enforced in Lagos State. These are clearly cases of child abuse and child labour.
The Ministry of Youth, Sports and Social Development ought to ensure that promoters of these child-beggars are dealt with. These children are supposed to be in school instead of the streets.
In August 2021, the Lagos State Government announced that anyone caught using children to beg risked being jailed for 10 years.
Sadly, Lagos State has developed a reputation for being strong on policy and law formulation, but weak on enforcement.